Designer office furniture
Office furniture is a fundamental element in any company although, on many occasions, it can go unnoticed. In today's post, we will tell you why it is important to take care of the decoration of this type of space and we will present some of our most outstanding products.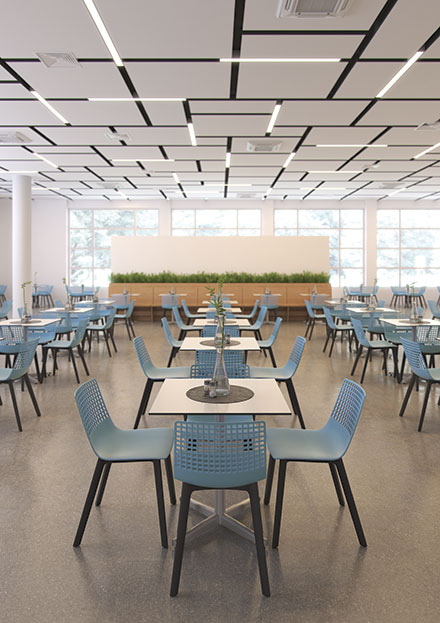 One of the keys to promoting a good work environment
Work is the place where we spend the most hours of the day. Therefore, it is essential that everyone can feel comfortable and that creativity and concentration flow. Creating a pleasant and suitable space for work is not an easy task, but at Resol we will help you configure it.
Numerous studies show that space can be a determining factor in the work environment. A spacious place, with a good distribution, good lighting and a defined order allows the team to work optimally, improving their well-being and performance within the company. Conversely, working in an uncomfortable or dimly lit space can negatively affect workers' mood and productivity.
Also the people who visit our facilities should feel comfortable in our spaces. For this, it is important to have comfortable waiting areas and in which the decoration helps to create a pleasant atmosphere.
Office furniture that encourages creativity
Our office furniture, like the rest of the pieces we make, is genuinely designed by leading designers and engineers. We work with the idea of creating furniture adapted to the needs and uses that can be developed in an office. In addition, most of our solutions are fully customizable in order to offer the ideal office furniture for each space.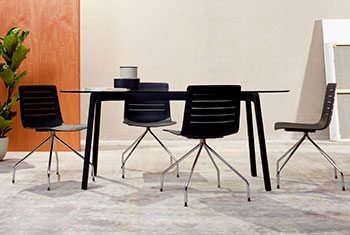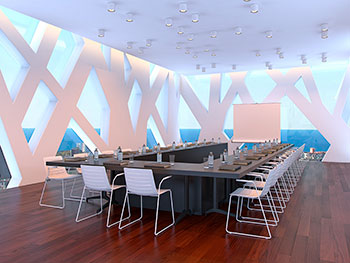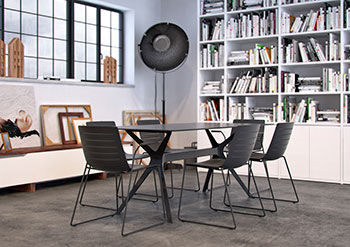 In Resol, you will find everything you need to equip your office or office:
Desks and office furniture: They are the central element in the decoration and, therefore, it is important to choose a solution that is comfortable, functional and attractive. If you are looking for an office table or a spacious and designer meeting table, you will love our Chicago table model available in different sizes. Our Vela table, finished in glass or phenolic compact, is also one of our favorite options for offices.
Office chairs: Likewise, office chairs help create a comfortable space and mitigate fatigue. At Resol, our goal is to help you configure the ideal chair for your office or office. Therefore, among our catalog of references, you can choose a chair model and determine its finishes. Most of our models are available in different colors, you can incorporate upholstery, armrests, and choose the most suitable type of legs. The possibilities are multiple, but we especially recommend the Wire Chair or the Skin Chair.
Sofas or armchairs: For those waiting spaces or for more relaxed environments, you can choose to install armchairs or small sofas. Our different solutions will help you create a comfortable and pleasant environment in which everyone feels at ease. An example of this is the Anthea Sofa, available in different seats, or the Anou Armchair, whose legs can be changed.
Signage: Signage in offices also plays a vital role in occupational hygiene, health and well-being of all people. At Resol, we put at your disposal a range of totally personalized signage and merchandising products. You just have to contact us and we will take care of offering you the best solutions according to the needs of the project.
Accessories for organization: In an office or office other secondary elements also coexist, such as coat racks, wastebaskets, pencil holders ... We recommend that this type of office furniture also be in complete harmony with the decoration of the space. At Resol, we can help you take care of even the smallest detail.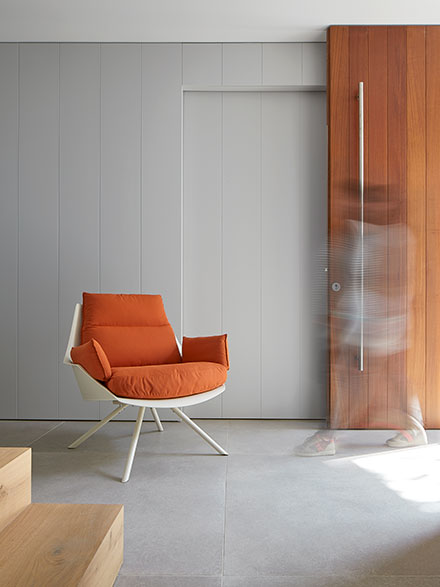 … And much more! Discover our entire range of products in the office furniture section of our website. Remember that, if you cannot find what you are looking for or have doubts in relation to the most suitable office furniture, you can also contact us without obligation. We will be happy to help you!