Resinas Olot México to showcase its finest at the Absatur fair in Mexico City
Its participation in the event from the 30th of August to the 1st of September coincides with the launch of the Spanish company's subsidiary in Mexico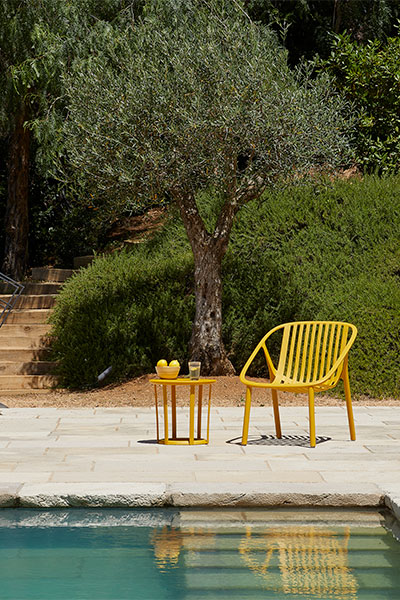 Resinas Olot México is set to present its new developments at Abastur, one of the most significant events held in the territory aimed at the supplying of the hospitality sector. The fair, which takes place in the Citibanamex Centre in Mexico City, will host a total of 450 exhibitors from the 30th of August to the 1st of September which will include Resol (STAND: 2917, Hall C).
For the occasion, the Spanish company specialising in the design and manufacturing of furniture for outdoors and also, secondarily, indoors, has chosen a selection of collections aimed at restaurants, bars and hotels. All of them carry the guarantee of a company with a long history and a strong presence at the international level.
Its participation in Abastur coincides with the recent opening of the firm's Mexico subsidiary, a step forward that it is no doubt taking to consolidate its presence in this country, as well as throughout Latin America. The Resinas Olot stand at Abastur will therefore be an unparalleled showcase for clients and potential new buyers to discover the trends of a brand with collections with notably Mediterranean aesthetics and character.
New developments for Outdoors
In Mexico, visitors will be able to see the latest developments for outdoors, which Resol has already successfully presented at the fairs held in Europe over the last few months. The lounge version of the Bini collection, created by designer Joan Gaspar, is one of the armchair and table sets that will be on display. Anou, an armchair of generous dimensions, will also be displayed together with its poof, as the perfect complement to favour rest in both outdoor and semi-outdoor spaces.
The stand will have a designated space for bar tables with high stools, ideal for the external bar areas of hotels, beach terraces and pools.
New developments for Indoors
Resol has recently launched a new line of products for indoors with high quality fabrics, increasing the outdoor furniture options, the majority skilfully produced from polypropylene as the raw material. Visitors to Abastur's stand will be able to see a sample of this new line which is already being very well received for the decoration of the common rooms, rooms and restaurants of hotels and hotel chains throughout the world.
Green edition
The Spanish company took the initiative to expand its catalogue with a line of Green edition products, made from post-consumption and/or post-industrial recycled plastic. Through this project, Resol is showing its awareness of the importance of sustainability, offering real solutions to the conservation of the Planet. Visitors to our stand will be able to find out about this interesting project first hand.