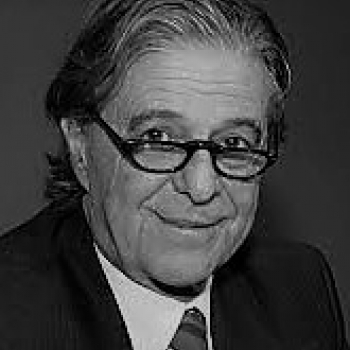 Ricardo Bofill, born in Barcelona, ​​is a Spanish postmodernist architect.
In 1963, he founded a group made up of architects, engineers, sociologists and philosophers, laying the foundations for what is now the Ricardo Bofill Taller de Arquitectura, an international team with more than 40 years of experience in urban design, architecture, park design and gardens, and interior design. With this team, Bofill tackled projects of diverse nature in different parts of the world, adapting them to the cultural realities of each place. In 1978 he opened a second office in Paris.
Throughout his career, Bofill has received numerous awards and recognitions, among them the Cross of San Jordi, awarded by the Generalitat of Catalonia, in 1973. In 1985 he was elected an honorary member of the American Institute of Architects. Bofill is Doctor Honoris Causa from the University of Metz, France (1995), and Officier de l'Ordre des Arts et des Lettres, from the French Ministry of Culture (1988). He is a member of the jury for the Catalonia International Prize.