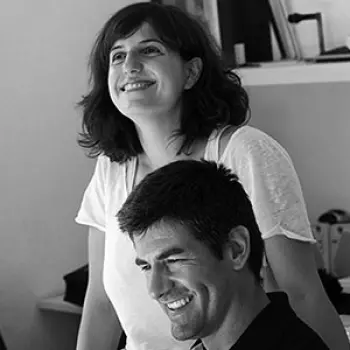 Estudio Nahtrang was founded by Daniel Vila and Ester Pujol industrial designers for the Escola Massana (Barcelona).
After completing their training in 2000 as industrial designers, they won the ADI 2000 Medal with the "Carro de Vela" project. They founded Nahtrang Disseny in 2004 putting together various professional experiences and knowledge at the individual level.
During the 2007-2008 period they collaborate in specific classes on Incorporation into the world of work at Escola Massana and sporadically as guest teachers at the Eina design school. During 2010 they teach urban furniture class at the Elisava school in Barcelona. They are currently teachers of Urban Furniture at the Eina school in Barcelona.
In 2012 they won one of the Delta de Plata'12 awards for the Pile beacon. And in 2016 they were selected in the Delta awards for the Volta lamp with which in 2017 they won the NYC X DESIGN award for their category.