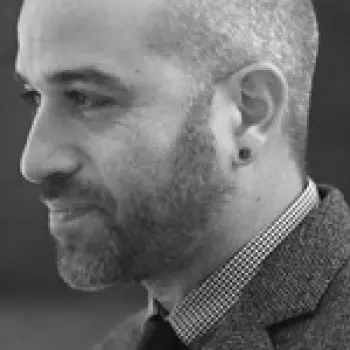 Jordi Tamayo was born in Barcelona and studied product design in E.E.A.A.O.A. Llotja of Barcelona. Likewise, it is sensitive to other complementary plastic activities, where drawing and sculpture take special prominence.
In 1993 he joined the Estudi Arola team, where he will carry out collaboration, development and design tasks in product projects and ephemeral spaces, including several editions of the INNOVAL exhibition and numerous projects / stands for different fairs. He also intervenes in large interior design projects such as the development of the new office model for La Caixa. Finally, he carries out the functions of head of the product design department at Estudi Arola where he will direct a multitude of projects on very different topics.
In 2008 he set up his own studio and continues to design and collaborate on projects of all kinds, both interiors, as well as product or artistic and visual direction.