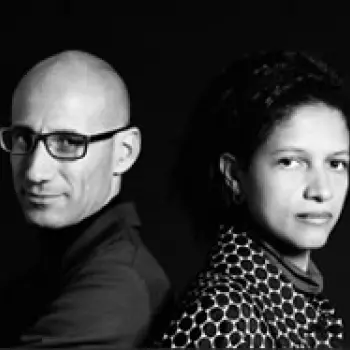 Aday Jover is a company founded in 1996 in an old 17th century palace in the center of Barcelona.
It is made up of two partners, Iñaki Alday and Margarita Jover. His works are especially aimed at public facilities and public spaces.
Aldayjover has designed lighting elements and urban furniture for the iGuzzini, Escofet, Vilagrasa and mmcite catalogs. Among the main awards for merit: the European Prize for Urban Public Space (2002), the FAD Prize for City and Landscape (2009), two first Awards from the Association of Architects of the Region of Aragon (2001 and 2005), twice finalist of the Biennial of Spanish Architecture (2005 and 2009, and once finalist of the European Prize for Landscape Architecture (2008), of the Biennial of Ibero-American Architecture (2004) and of the FAD Prize (2002). Lately, the Water Park has been nominated for the European Union Architecture Prize-Mies van der Rohe (2009).